Hi guys,
Following on from this thread
http://www.austarlet.......20&start=20
I'm making an executive decision!
Date: Saturday 23rd of January
Time: 12:30pm (afternoon)
Where: Glen Waverley Railway station carpark (near happy cup for any of you familiar with the area). The address for GPS is corner of Railway Parade North and Euneva Avenue.
Map here:
http://maps.google.c...a...006866&z=18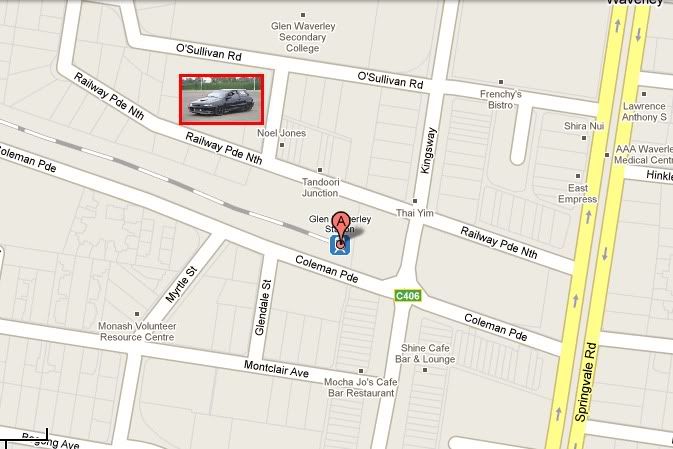 Theres food and drink around should anyone get hungry. I've been to car meets there before and the carpark is usually empty on weekends as the main strip of restaurants is a little further away.
Hope to see you there! Spread the word!
If anyone needs my mobile number in case you get lost please PM me.
Attending list:
Wokstar
Tin Tin
Spider
4efteseo
Xplosv
Eqqus
Dragonfly
Nickiipoohz
Viddlz
Edited by wokstar, 23 January 2010 - 04:37 PM.