going to make supercharger install similar to that one
but A/C will be kept and the WP will be replaced with electric WP. thus the bigger crankshaft pulley section will force only the supercharger behind the engine. the supercharger pulley is 6 rib pulley, and the original crankshaft pulley is 2x4 rib sections, so need a custom crankshaft pulley similar to original E engine pulley but the bigger section would be 6 rib instead of 4 rib, to force the supercharger with 6pk series belt.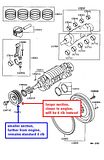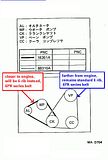 found few feedbacks about CDFRacing, they produce a full set of lightweight pulleys, including adjustable cam, for E engines, as well as many other cars. I decided to contact them instead of trying any similar local service.
they produced exactly what I need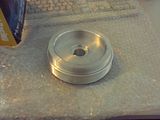 the pulley is machined from a billet aluminum quite neatly, and appears to be a quality part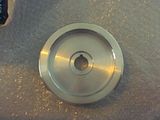 there will be 6pk belt on bigger section to force the supercharger, and 4pk belt on smaller section to force the accessories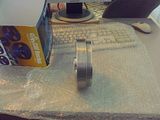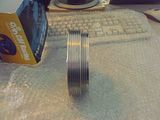 the production of the pulley took a time a bit, but that was a custom work, not from their stock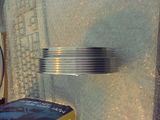 Edited by 22222, 15 October 2010 - 05:39 PM.