Make / Model / Year:
1990 Toyota Sera EXY10
Km's on Car & Engine:
186,xxx
Rego and or Safety Cert included?:
Yes, registered in South Australia
Modifications:
Pod filter. Front shocks replaced less than 6 months ago. 16" alloys wheels (unsure of type)
Mechanical, Interior and Exterior Condition:
Mechanical: In general mechanically fine EXCEPT that right now the rear main seal needs replacing. Interior: Tidy for age, 1 small rip in carpet in driver's footwell, rear parcel tray is cracked. Exterior conditions: Generally pretty good, a couple of very minor dents, some paint or weathershielding is missing around the windowframes, and the rear spoiler has weathered due to being made of plastic. It also needs a wash.
Sale Price and any conditions:
$5000 if you want the rear main fixed before sale, $4500 if you're happy to take it as is and do it yourself.
Pictures: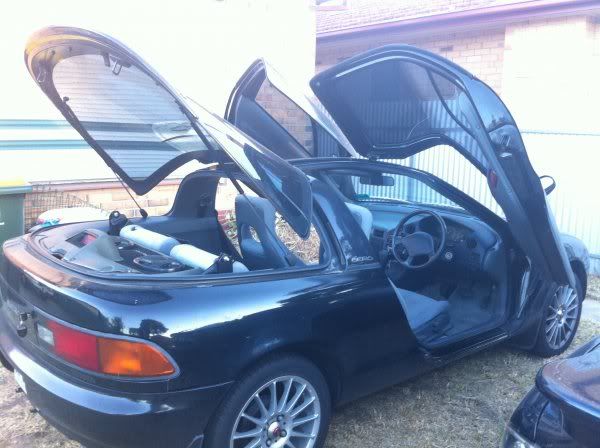 Contact Details:
Contact David on dontherun@adam.com.au or PM. Inspections and test drives can be arranged, for interstate transport happy to help organise if necessary.
Location:
Adelaide
Reason for selling:
Need a bigger car to transport children around in
Edited by double0h, 24 April 2012 - 12:14 AM.
Pics Added