BC Coilover install EP91 Starlet Front
 Step #1   Undo and remove the 3 or 4 nuts holding the top of the strut to the body. ( My setup here is different to most as I have modified camber tops setup to dial in more Castor angle. )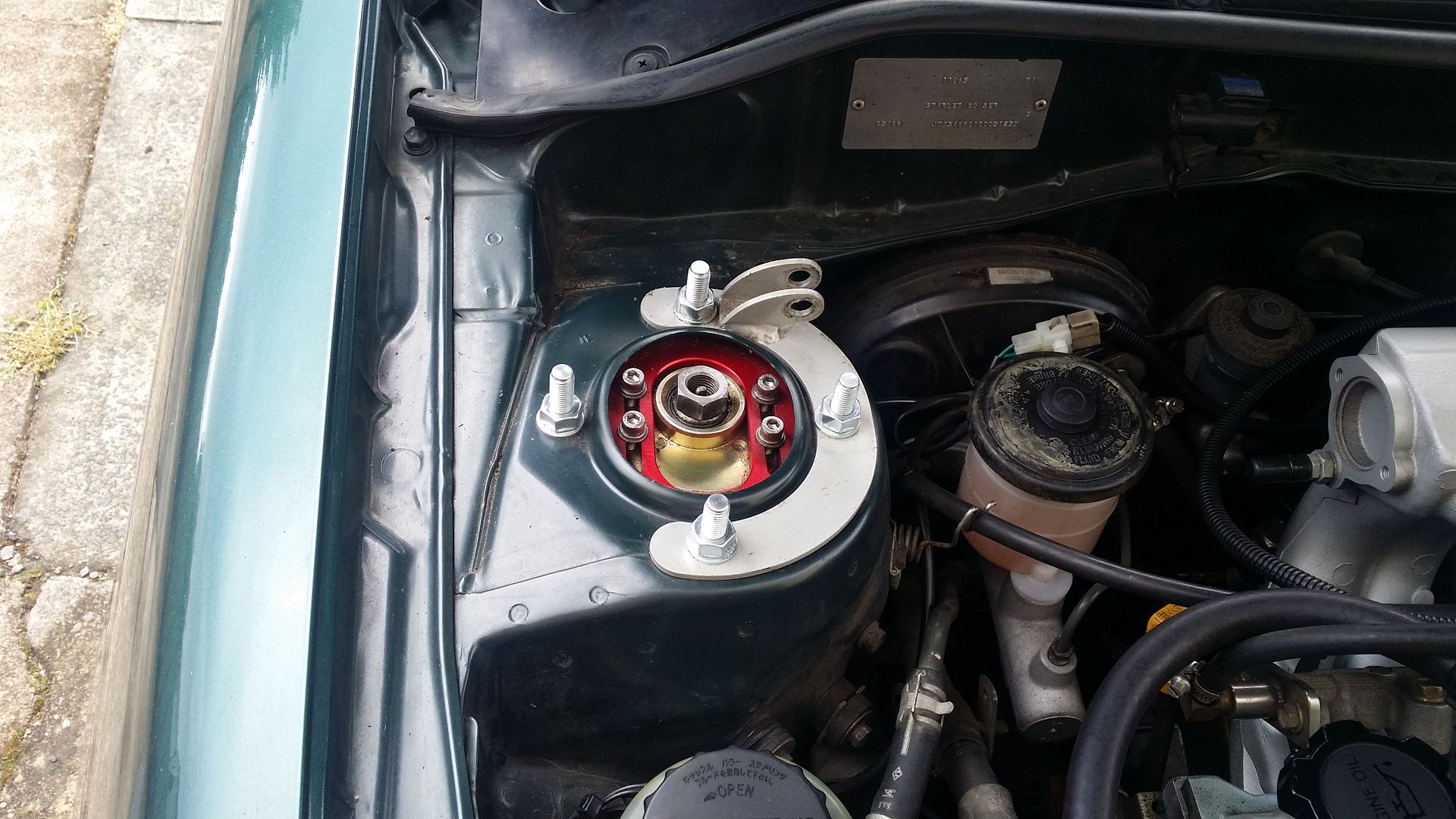 Step #2  Jack up the front and remove the wheel.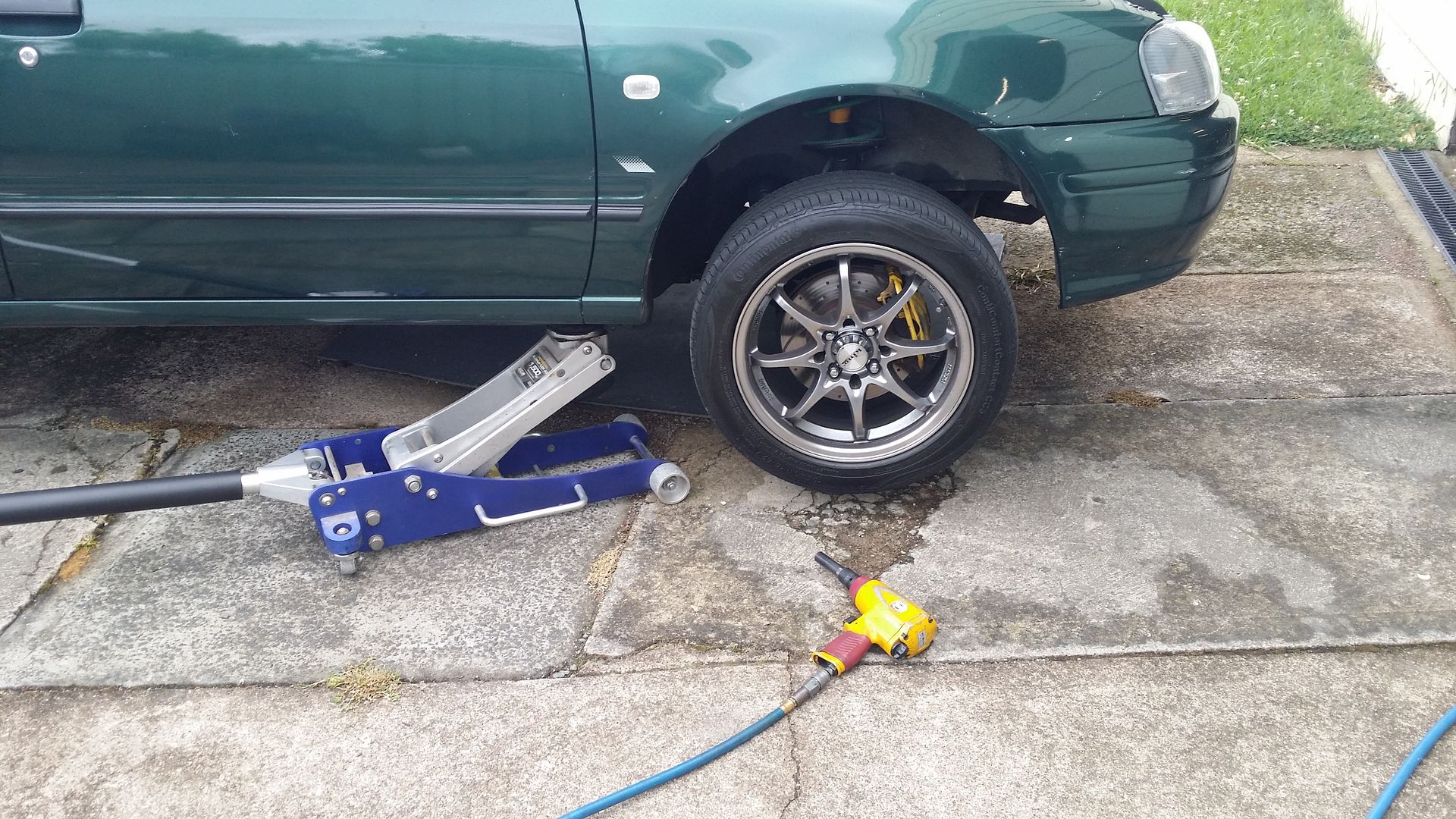 Step #3  Locate and undo both bolts that connect the base of the strut to the wheel hub x2. 19mm socket and or spanner. Also the brake line retaining tab has a 14mm bolt to undo as well. ( On my setup I have whiteline camber bolts as the top bolt here.)
Step #4 Pull the strut down and out the side. Get the new one and put it up into the trut tower and put the bolts on the top to hold it in place. ( here is the BC's next to my old Koni and Tein combination)
Step #5 As you can see from the above pic the overall length is longer on the ones just removed. The lower control arm needs to be lifted up in order to line up and install the bolts.
Instead of trying to wrestle with it I found lowering it down with a block of wood under the ball joint simple to line up for the bolts.
Step #6  Once the 2 19mm bolts are on and tight as well as the 14mm bolt you can put the wheel back on and drop it back down again.
Step #7  Tighten up the strut top bolts (12mm) and your good to go.
Take Note the strut top can go in the top one of 2 ways. One way will give you more castor angle so make sure they are put in the same on both sides. More castor angle is better !!!
Note how the bolts are not center to the strut adjuster . Having the Adjuster closer to the firewall will give more castor angle...... how much more than stock is any ones guess.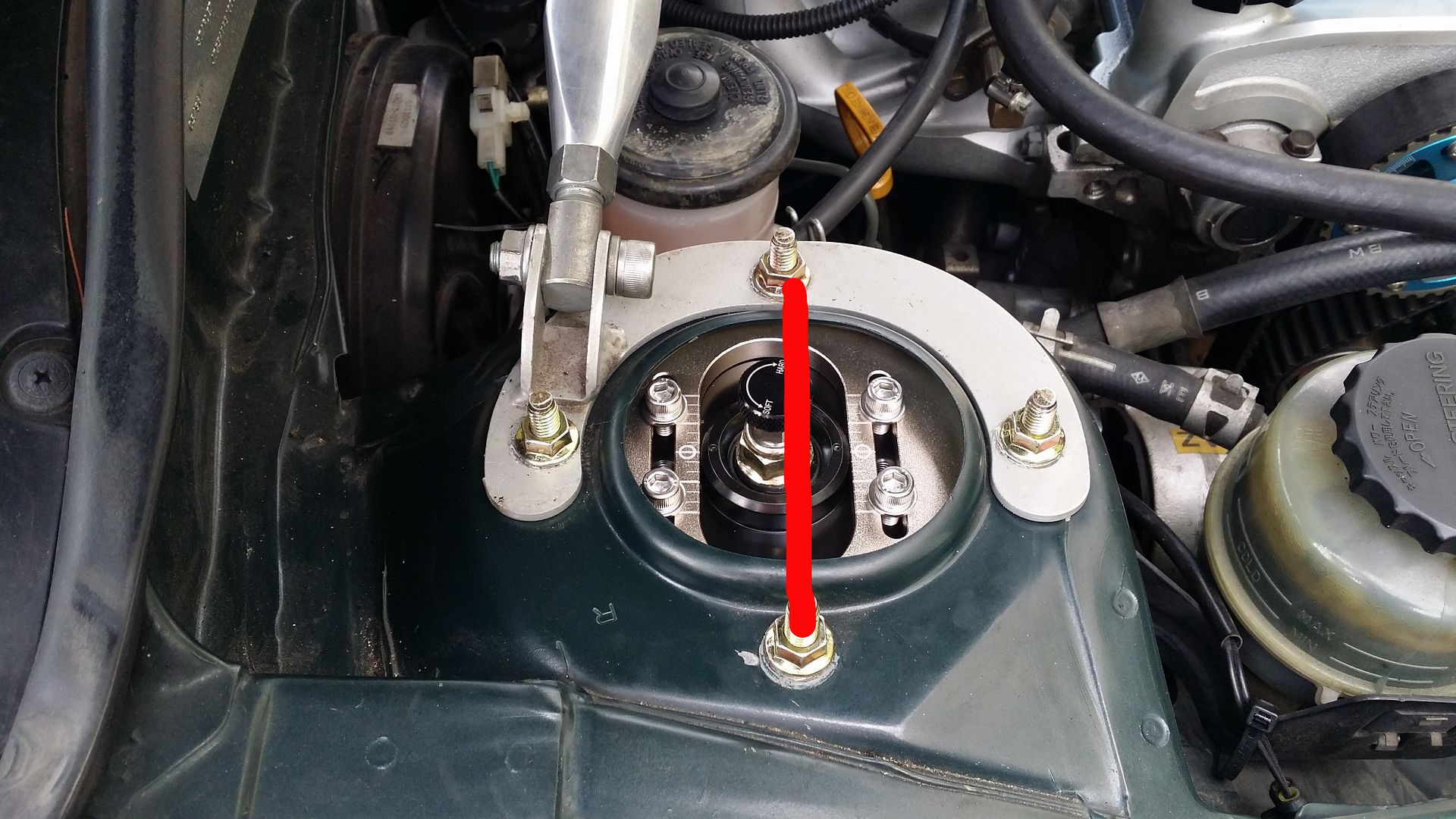 Here is how the car sits with the factory set heights.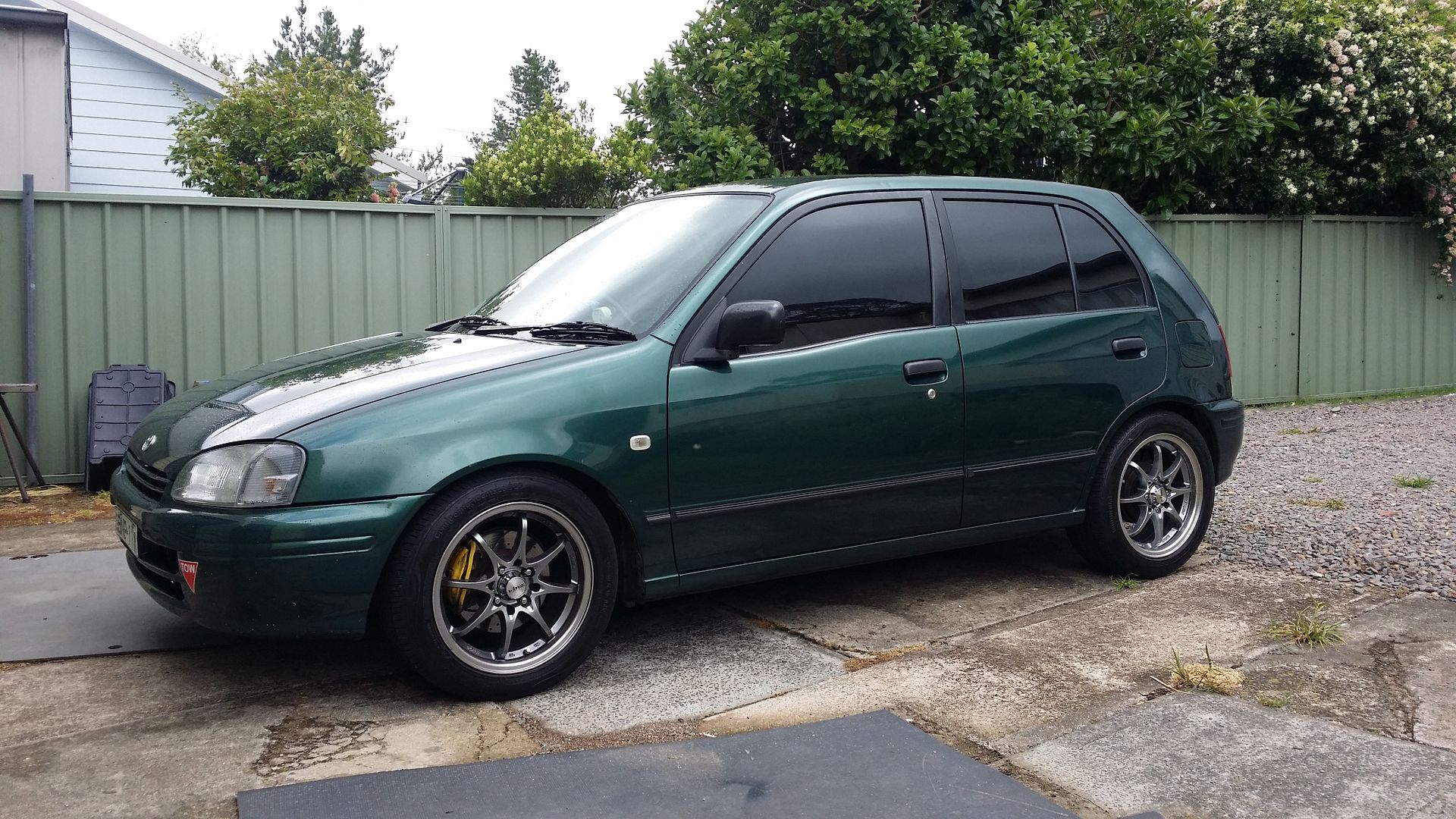 For me its just a little too low at the front as I noticed the tire contact the inner wheel well plastic lining a couple of times when test driving it.
Edited by Androo26, 04 November 2017 - 11:04 AM.