Hi guys! 
This is my Toyota Sera EXY10. It's a Phase 3 in 5 speed manual, Light silver opal. Has the stock 5EFHE motor in it bought it all stock except it had 15 inch Seven (Japan) after market wheels. Was lucky to find it in a manual and to have a CIA (Car Imports Australia) G5 rear spoiler already on it as well. 
Some tasteful mods I've done of her are:
- 15 x 7 Rota Slipstreams in flat black with Rota black extended wheel nuts with Falken Ziex 195 Tyres 
- CIA G5 front bumper (probably the rarest thing i'll ever buy for it) Thanks to Graham!
- X Racing short shifter
- Razo Carbon GT pedals
- TRD duracon black gear knob
- Personalised no. plates TOY93T
- TRD engine filler cap
- 4300k HIDs with white LED parkers and no. plates
- Blitz LM air panel filter
- IFRA steering wheel
- 5% Window strip
- Civic alloy radiator, silicone hoses, new high flow thermostat and gasket.
How it was when I bought it years ago...
How she is at present...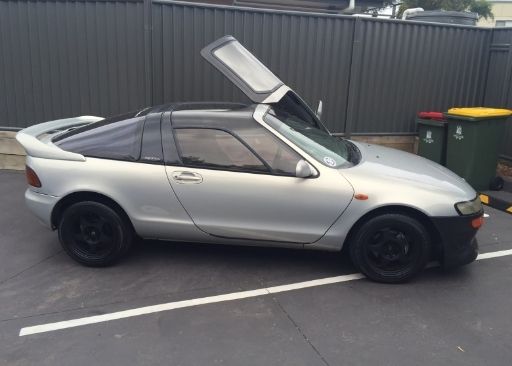 Last modification...
Civic alloy radiator with blue silicone hoses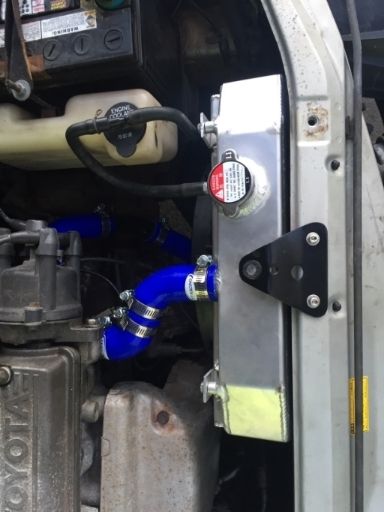 Things currently being focused on to be done...
EP82 Rear disk brake conversion with proportioning valve
RDA front slotted/dimpled rotors, EBC Ultimax pads, Red Caliper paint, Ferodo Dot 4 brake fluid
As well as get coilovers! Paint front bumper, paint side mirrors black, remove existing tint as it's all peeling off because of age and replace with 15 or 20%, Re-gas A/C, Replace clutch with Exedy HD focus on the upgrading the audio gear too.
It's a slow long term forever project and a keeper! Future plans are to fully re-build the motor and do the 5EFTE conversion with TD04 or GT2554, possible half cage, Bride racing seats, Full re-spray in factory colour and more the mods never end I guess. I joined the forum to source parts as I know the parts from a EP82 fit my car and also from the Paseo and also for the car meets and cruises I have always been a fan of all starlet GTs!