EP91 Starlet Rear Disc Brake Installation
Step #1  Jack the car up and put it on stands so you can gain access underneath.  You will need to take out a section of exhaust so you can get to the heat shields.
               The hand brake cables are behind these heat shields and so 1 of them will they need to be removed and the other can just be bent down a little.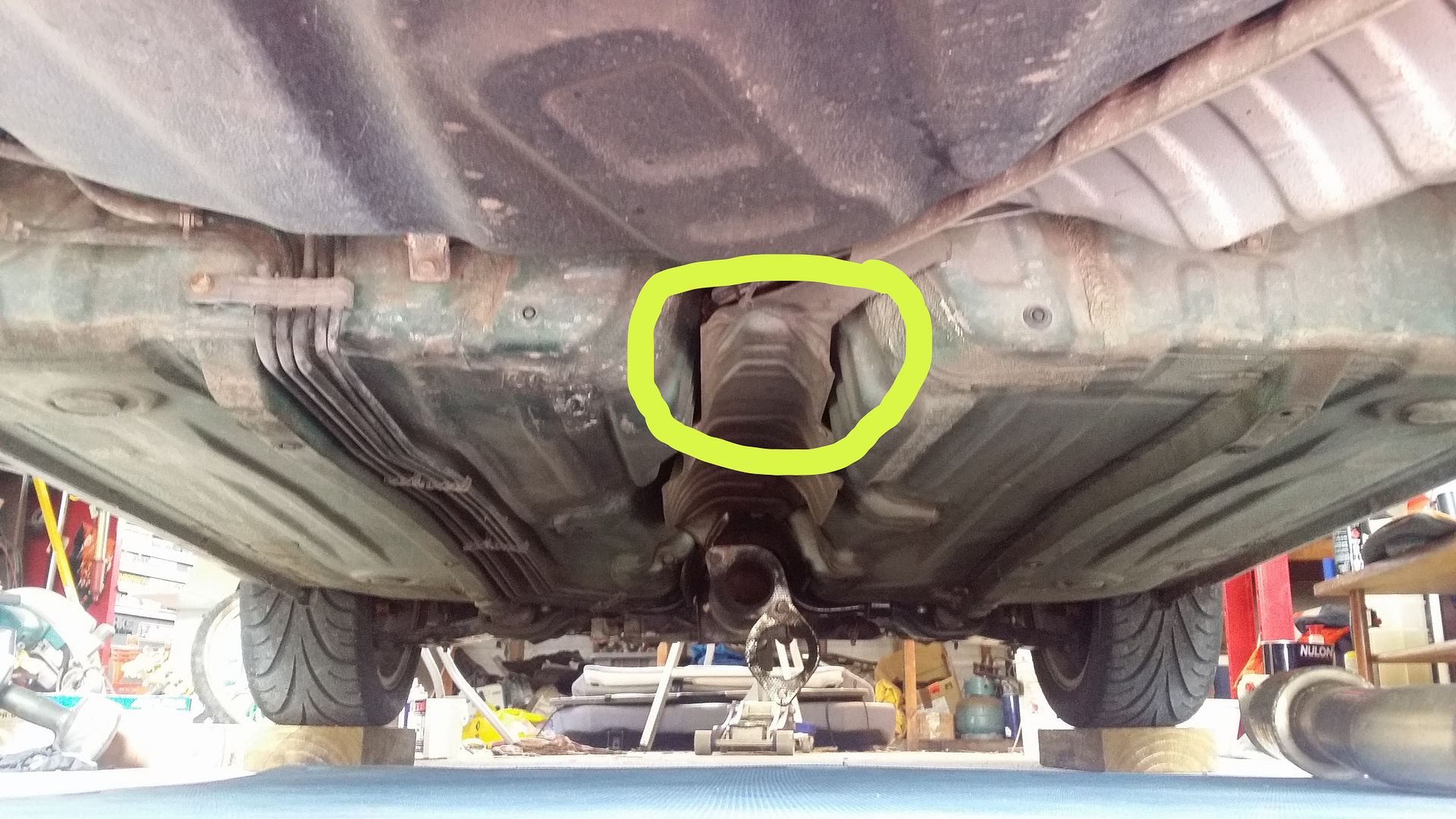 Step #2 Use a battery drill and drill out the rivets holding on the shield circled (above pic). I used a 5mm drill bit.
Step #3 Undo the 10mm bolt retaining clips holding the handbrake cable to the floor and remove the cables from the hand brake junction piece... looks like this.
Lay the cables on the ground at this stage.
Step #4 Remove the drum by taking off the center cap , split pin and nut.
Step #5 Strip down the drum brake assembly of all its parts including the hand brake cable..... Remembering to clamp off the flexi brake line.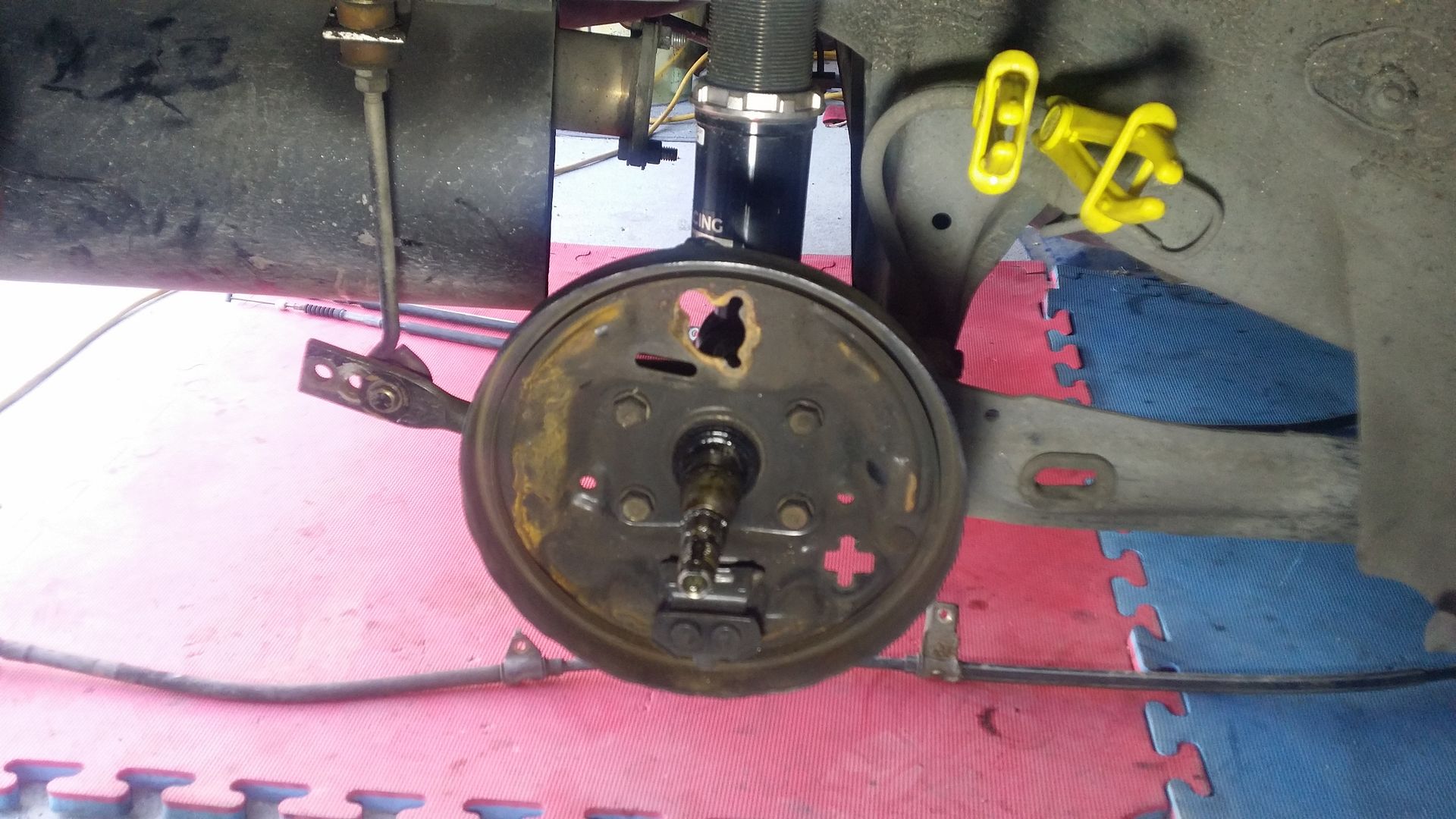 Step #6 Undo the 4 14mm headed bolts that hold the backing plate on and take it off. You will be left with the axle stub.... Clean it !!!
Step #7 Bolt up the disc backing plate. The 4 bolts are longer also on this one. ( Caliper on there only for looks at this stage . )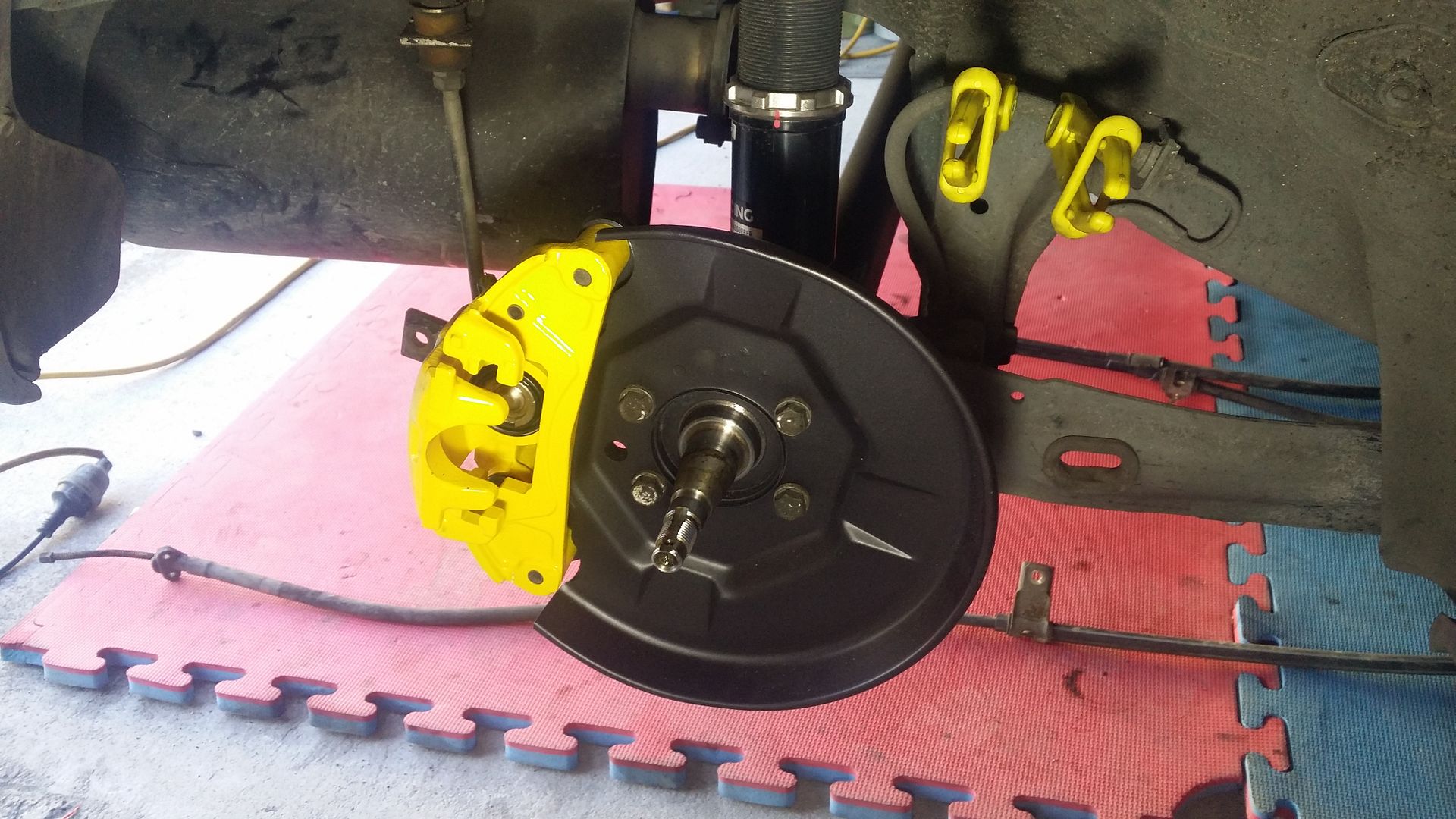 Step #8 Too be continued........